So I've been asked to do monster makeup for people as part of a collaboration with art club. I've never done anything like this before. I don't even wear makeup most days. I went out and spent a mint on supplies, and to practice the craft and justify the cost to myself, I'm going to be doing a different makeup look each day leading up to Halloween. So here goes:
Sunday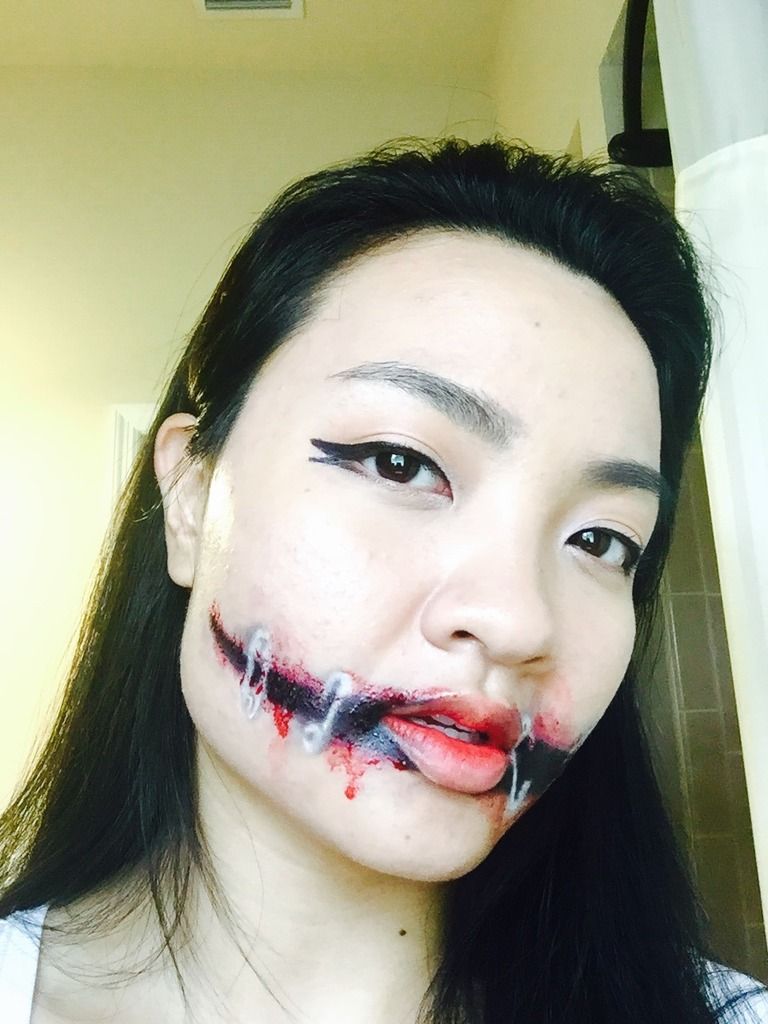 Stitched Together Mouth:
Okay I could've done better, particularly making it look more realistic but the idea was there. People did understand that I had a terrible wound held together with safety pins. Black and white eyeshadow, white eyeliner, and some fake blood made from corn syrup, water, and food coloring. I actually wore this to work, fully expecting to be told to take it off. Instead, my manager laughed and noted that it was fun. Guess that's a green light to go even crazier the rest of the week.
Monday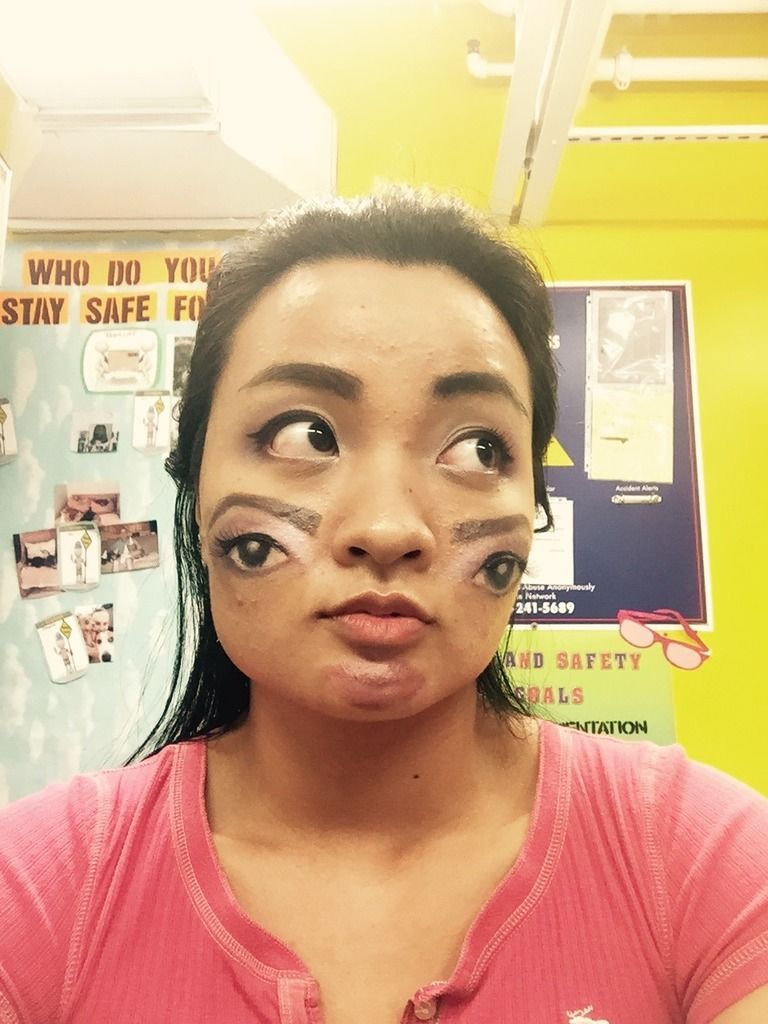 Double Vision:
I saw a Youtube tutorial by Promise Phan doing this look but hers was way more successful. I didn't draw my eyes in the right place, I couldn't get my lips to look realistic, and the second nose was a bust. This was frustrating to do, and I was tempted to wipe it all off and call it a failure. It also required me to put on A LOT of makeup. Maybe I'm not used to seeing that much on myself but what looked okay in my crappy lit bathroom looked like clown makeup once I got in my car. It still had the trippy effect of disarming people at least, and I had fun sticking fake eyelashes on my cheeks.
Tuesday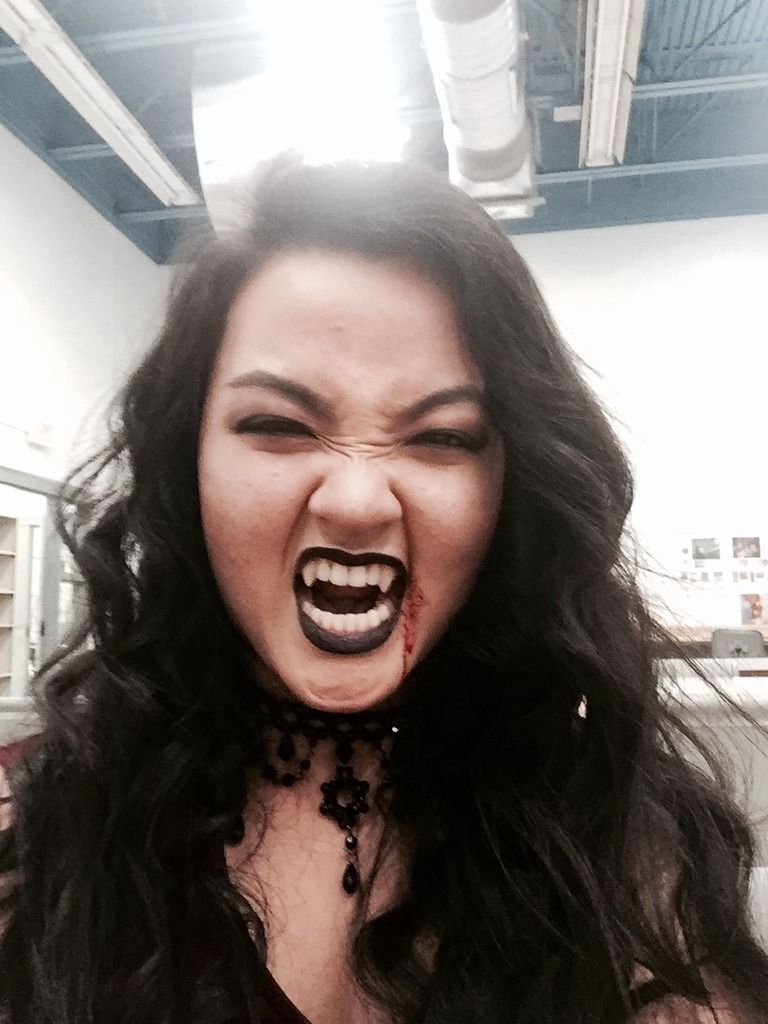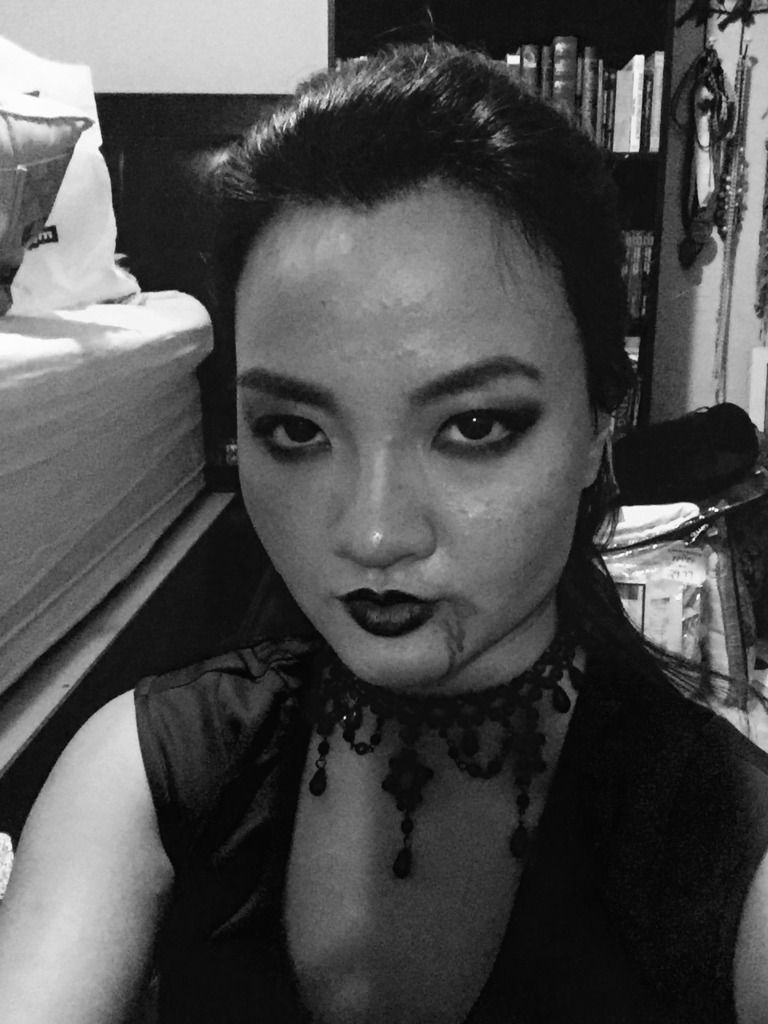 Vampire:
You can't have Halloween without vampires. I went for a Gothic look with paler skin and dark colors and the best part, fangs. I say, I think I make a very good Goth. Maybe I'll do this again when it's actually Halloween.
Wednesday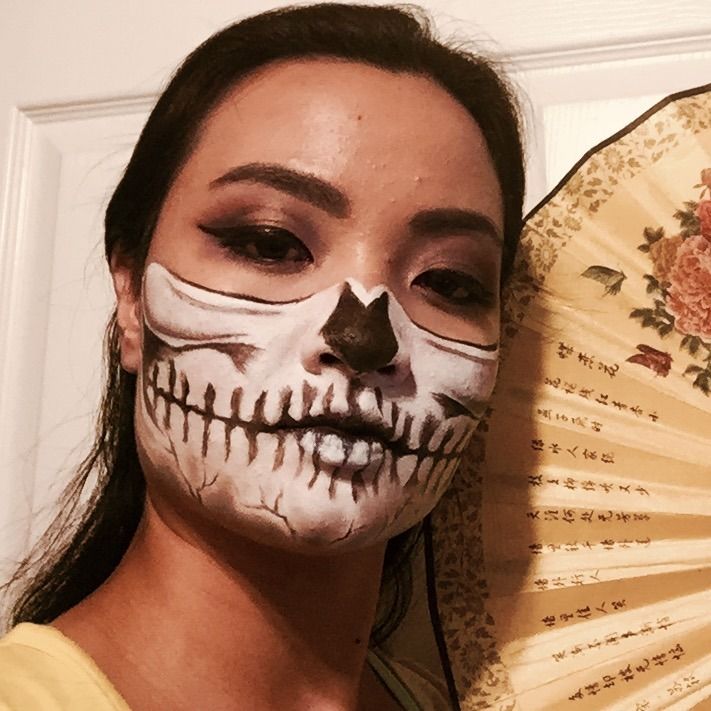 Half Skull:
This stayed on surprisingly well. I had a lot of people mistake it for a mask before they realized it was my face. My coworkers are having fun seeing what I'll do next. I got myself one of those new fangled cosmetic sponge blenders and they work SO GOOD. They blended the shitty Halloween face cream beautifully. I tried fake lashes for the first time. That shit is really hard to put on. I'm definitely seeing the negative side effects to wearing this much makeup consecutively. My eyes have been particularly irritated and are constantly red. It's also eating a huge chunk of my time to put this on each morning. I don't know how other women do it. I'm in crunch mode now for this cake order so there won't be a look tomorrow.
Friday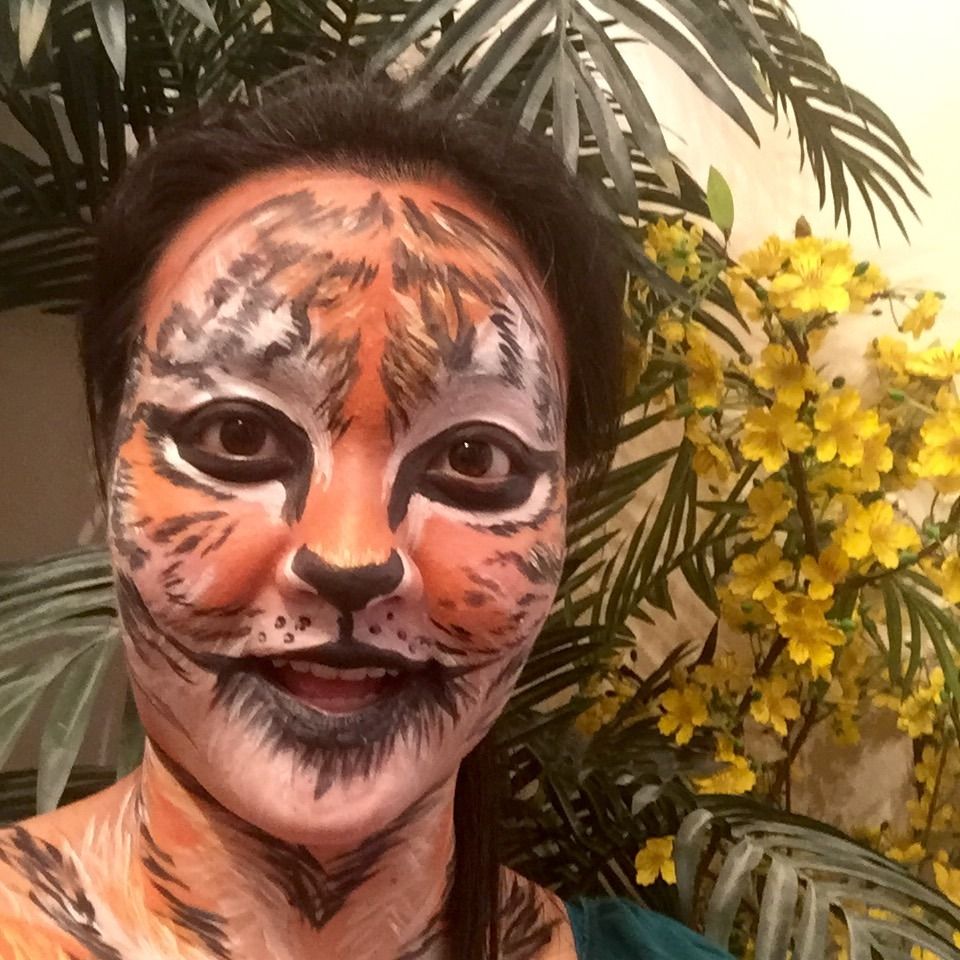 Tiger:
This was imprecise and messy which worked fine as a furry texture. At this point, I hadn't slept since 9 AM the previous day as I worked through the night to meet a deadline. I even fell asleep for about twenty minutes while working on this makeup. Sat down to wait for the paint to dry and completely passed out.
HALLOWEEN
!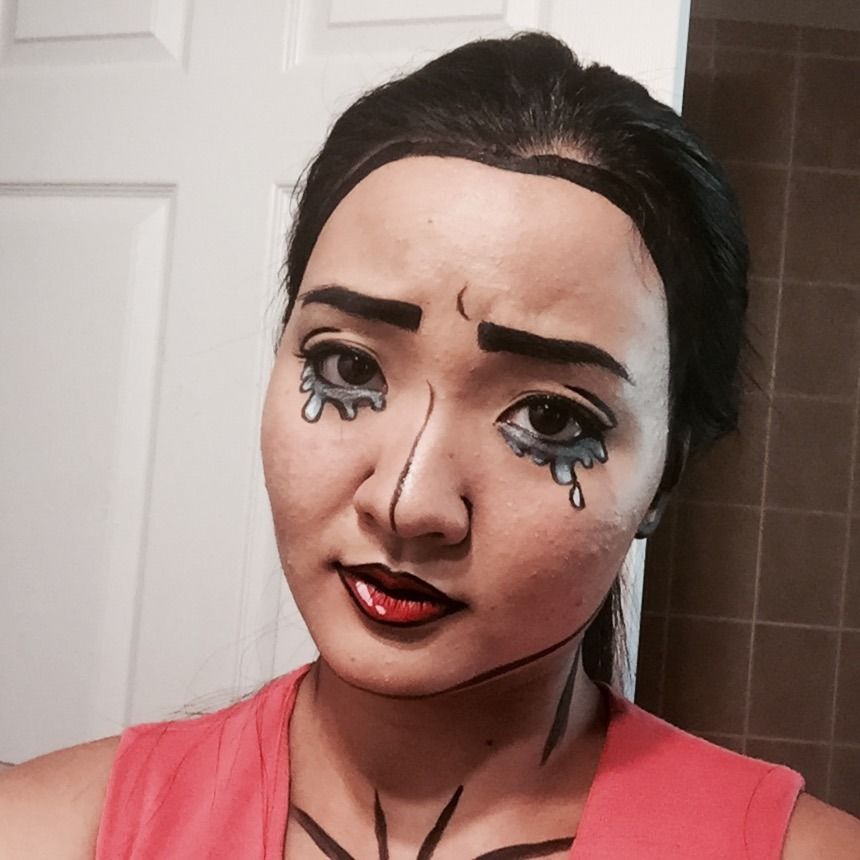 Pop Art:
I was going for that graphic comic book style. I'm not sure I pulled it off. It's kind of hard to make yourself look 2D.
That's it! It's been fun experimenting with makeup. I now own more makeup than I'll ever need but it's been fun. I can't see myself doing this everyday again as it took up way too much of my time but I like the confidence booster of knowing I can do makeup. Now I'm going to go back to wearing absolutely none.